This post contains affiliate links, which allow me to make a small profit from anything you may purchase at no additional cost to you.
I just wanted to get on a write a post about what I'm feeling right here, right now.
It's busy snowing outside and my entire family and I are hunkered down for the night. I've got some bread rising on top of the warm oven, and I pulled a gallon bag of soup from the freezer so heat up for dinner. It's a perfect night for hygge. Let it snow, let it snow, let it snow.
The recent hustle and bustle of things since the kids went back to school have been a bit overwhelming. The whole three kids in three schools thing.  If you missed that, pop over and read it now.
Back before I took a day job in November, all three of my children were homeschooled. It was the first semester I'd attempted to homeschool all three kids. It was no small feat since they're all two years apart and spanned in needs from elementary school to college level reading and math.
My days would start out pretty easily. I'd get to sleep until 8 or so, having worked until 11pm the night before. I'd get the kids started on their math lessons before we headed into our chemistry or history lesson for the day. We'd get through that, have some lunch and then the kids would all do their respective reading and writing assignments….or we'd work on our project based learning assignments.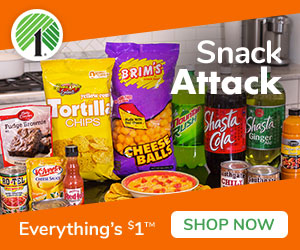 I'd often try to sneak in a nap before I had to be at work at 2:30pm. I'd need to leave my house by 1:50pm if I were going to make it in time.
I did this Monday through Friday…working full time in the evenings in surgery and homeschooling during the day. It was actually a refreshing change from when my kids were all in public school and the only time I got with them was in the morning before drop off.
We'd known for quite some time that my middle son was not going to fare well with junior high, so when the time came for him to go — it was a no-go. He cried at registration. You see, he has high functioning autism. The thought of sending him to a large school for him to get lost in the literal shuffle of classes and classmates just didn't seem fair. He is very intelligent, but his emotions can overwhelm him and shut him down. So we decided I'd homeschool him.
I'd homeschooled his brother for a semester the school year before.
I took great joy in homeschooling, even when the schedule became a bit too much. When my depression got the best of me and I was too tired to function in teaching hands on things quite as much, my kids were champs. They're all driven to learn, and it made it so easy.
I'm not sure I've found much more joy than the joy I found in teaching them. Getting to find new curriculum was like digging for gold, and when I'd found the right thing I'd just about scream out EUREKA!
But the time came where I couldn't handle my evening hours any more. Being gone at night was too much, and the schedule was not doing well for my mental well being. I constantly felt tired, and I just needed a break from my job. Giving up my evening job meant that I gained a new day job…which in turn meant no more homeschooling.
After the Christmas break, we put my oldest and youngest back at their respective public schools and started my middle son at a wonderful private school that specializes in neurodivergent 6-12th graders. The school is a God-send; the commute is not.
I can feel it starting to wear on me already; just about a month into the constant commuting. I slog him all the way there and finally get to work at 8:45am, only to leave my job around 2:15pm to go back and pick him up. Then we haul ourselves all the way home — an hour commute on the good days. It's not that far mileage wise. You see, it's all the traffic and stop lights and other hindrances that driving from the west side to the east side of a large metropolitan city can bring.
Days like today, I fight a migraine and freezing road conditions all the way home, never getting above 45 miles per hour for the entire drive.
Oh, how I miss homeschooling. I wish I had no job to tend to but that. Although it may lend to some boredom occasionally, I know it was my biggest creative outlet yet.
And sometimes, I get the gratification of knowing I actually TAUGHT my kids. Like, when my daughter comes home to proudly announce that she's the only fourth grader who can do long division with ease.
I really do miss it. Maybe I'll get it back some day.